A List Of Countries Ugandans Can Visit Without A Visa
The Ministry of Internal Affairs in Uganda has released a list of countries that the citizens of Uganda can visit…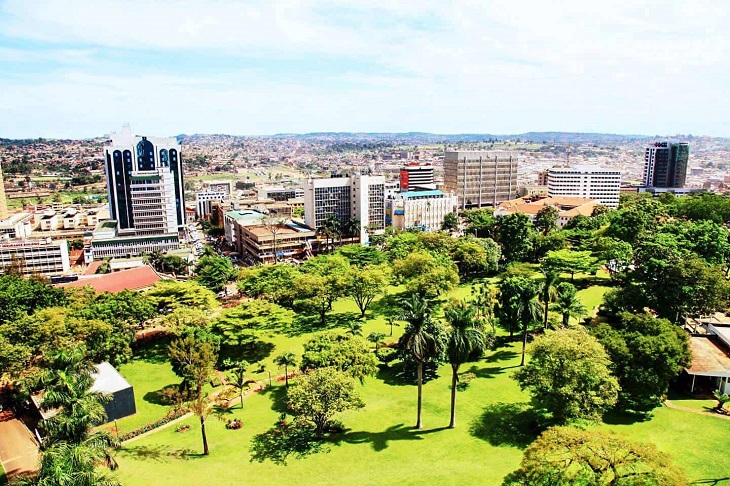 The Ministry of Internal Affairs in Uganda has released a list of countries that the citizens of Uganda can visit without being asked to first get a visa.
In the list, Kenya, Rwanda, Tanzania, and Burundi are among the East African countries where Ugandans can jet in and out just by having a passport and other legal documents.
There has been a push from the East African Community (EAC) members to drop the requirement of both a passport and visa for member citizens to visit any country and only use official ID cards from their respective countries.
There has been, however, a slow implementation of the same given that some countries are reluctant because they might lose revenue in the process since Visa and passports enable easy tracking.
Here are the countries Ugandans can visit without a visa: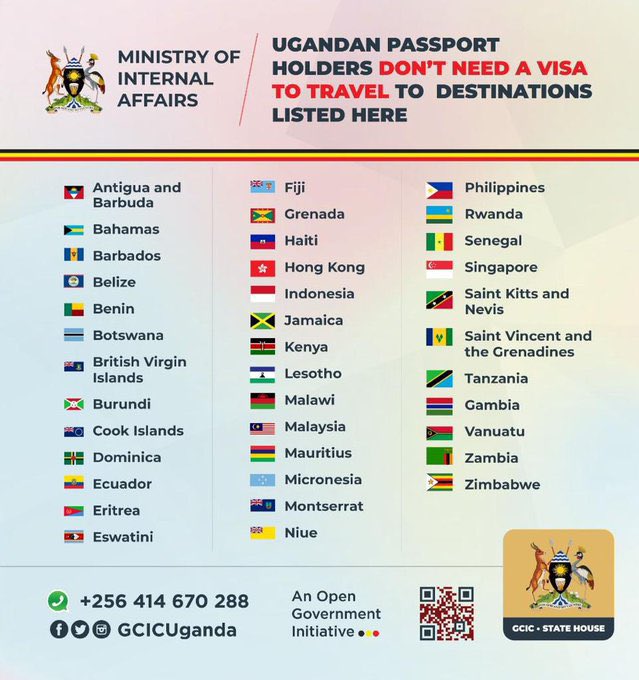 Last year, Ugandans were ranked as the highest in terms of the number of visitors that came to Kenya from within Africa, coming second to the United States of America.
Most Ugandans come to Kenya in search of jobs (house girls and businesses) while some come as tourists or for meetings. Most Ugandan legislatures hold their retreats in Kenya. Some have permanent homes in the country.
Melting of Visa Requirements
In the past few years, East African governments have been racing against time to push for a drop in visa requirements for their citizens in visiting other countries.
This, they believe, will present more opportunities for the citizens to travel, work, invest, and remit payments back to their home countries.
Last month, Kenya and the Bahamas agreed that Kenyans can visit the country without requiring visas. Kenya also signed an agreement with South Africa and current Kenyans can fly in and out of South Africa only with their passports.
There are at least 30 countries that Kenyans can visit without visas.
About Post Author