60,000 Kenyans Use The Nairobi Expressway Daily
As the Nairobi Expressway marks one year since it was opened to the public, it has emerged that at least…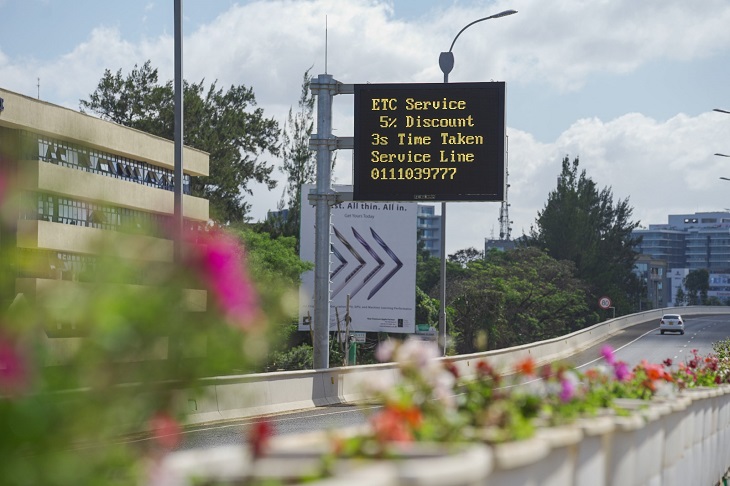 As the Nairobi Expressway marks one year since it was opened to the public, it has emerged that at least 60,000 Kenyans are using it on a daily basis.
The data shows how Kenyans have embraced the Expressway to run away from the massive traffic jam that is sometimes experienced along Mombasa Road, especially during rush hours.
According to Moja Expressway Company, so far, 17,000,000 Kenyans have used the Expressway with a daily traffic volume of 60,000, 160,000 ETC subscribers, and 10,000 MTC cardholders.
"MOJA Expressway Company would wish to thank all our customers, partners, and the Government of Kenya for their unwavering support as the Nairobi Expressway celebrates one year of successful operations!… Your trust fuels our drive to keep revolutionizing the transport industry in Kenya and making the Nairobi Expressway a model infrastructure," said the company in a statement.
Since its launch, the Nairobi Expressway has stood as a transformative infrastructure project of immense significance to the Kenyan economy through the streamlining and efficient transportation corridor through the heart of Nairobi, this expressway not only alleviates the city's chronic traffic congestion but also catalyzes economic growth on multiple fronts.
The improved connectivity and reduced travel times have enhanced productivity by enabling smoother movement of goods, services, and people, thus fostering increased trade and investment opportunities.
For commuters using the Electronic Toll Collection option, Moja Expressway says it has helped the earth by being Eco friendly through saving on fuel. If a motorist makes 10,000 on the Nairobi Expressway using the ETC option they save about 314 liters of fuel and reduce 670 kg of carbon from the environment.
ETC is also Time efficient as takes 3 seconds to exit as it is a non-stop premium cashless and contactless experience. At the same time, it is cost-saving as ETC users get a 5% discount on all trips on the Nairobi Expressway.
About Post Author