6 Teachers Arrested For Forcing Male Kids To Imitate A Homosexual Scene
Six teachers from Itumbe DOK Primary School in Kisii County have been arrested after a video went viral of them,…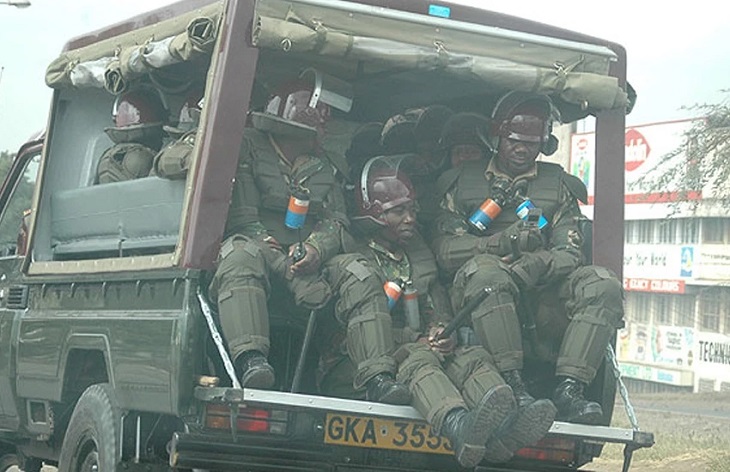 Six teachers from Itumbe DOK Primary School in Kisii County have been arrested after a video went viral of them, forcing young boys to engage in an indecent act by imitating a homosexual scene. The video has been trending on social media since Monday.
An uproar from angry Kenyans forced the police to storm the school and arrest the teachers. In the video, two female teachers and one male are seen "punishing" the young boys by forcing them to imitate a sexual activity. They will be taken to court on Thursday.
Detectives stormed the school Wednesday afternoon and conducted the arrests. The suspects were cited as Everline Moraa, Gladys Kenyanya, Angelica Joseph, and Moraa Nyairo. Others are Catherine Moraa and William Isoka who were hearing and laughing.
The 29-second video sparked huge a huge discussion online with Kenyans asking if it was the application part of the new Competence Based Curriculum syllabus. Sub-county police boss Kipkemoi Kipkulei has said that he is consulting with dedication bosses before having the said teachers face charges.
In the past few days, Kisii County has been featured in the news for many wrong reasons including; a father killing his two children using an axe, a woman biting off her husband's genitals, a family gouging the eyes of a six-year boy, among others.
It also featured positively during the release of the Kenya Certificate of Secondary Education (KCSE) when schools from the region floored giants and performed well.
About Post Author