40 Counties Have Not Paid Doctors Their Salaries
About 40 counties have not paid health workers including doctors and nurses their salaries for the month of March. About…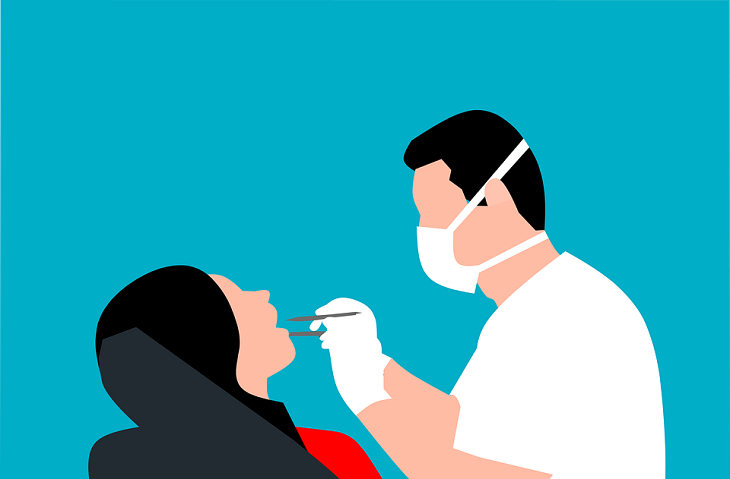 About 40 counties have not paid health workers including doctors and nurses their salaries for the month of March.
About 30 counties have not paid their health workers since January and have shown no efforts to do so any time soon.
Doctors have vowed to down their tools across the country if their salaries will not be paid by the county governments.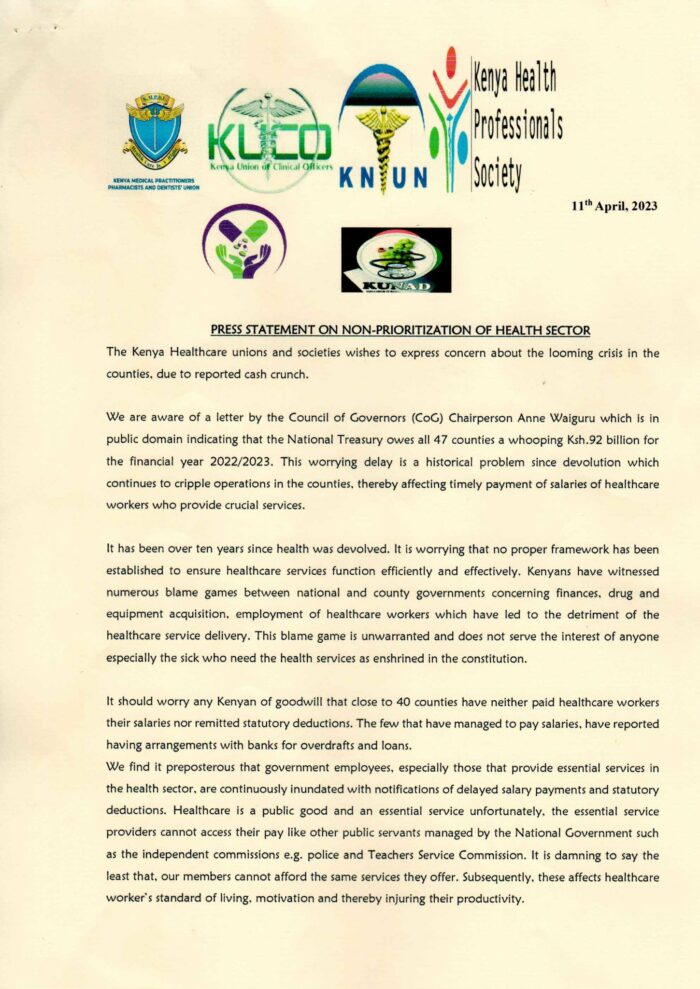 Counties have insisted that they do not have money to pay workers including health workers since the National Treasury has not dispatched any money.
Governors have raised an alarm saying that the counties would soon shut down if the National Treasury will continue holding onto the funds.
The government has no money
On more than one occasion, the government has indicated that it is broke and cannot afford to pay salaries at the moment.
For the first time, all civil servants have not been paid by the government with no clear date indicated as to when they should expect their pay.
As people went home for Easter Holidays, only teachers, the police, and the military had been paid their March salaries.
For the first time in history, Senators and  Members of Parliament went home without their March salaries although some have claimed that they were paid.
I will not borrow to pay salaries
President William Ruto has said that he will not take loans to pay the salaries of civil servants. The sentiments from the Head of State send chills down the spines of millions of civil servants who might not be paid any time soon.
The President has not given any way forward regarding how the civil servants are going to be paid. The move is likely to paralyze service delivery in government offices before the end of the month.
The Cabinet Secretary for National Treasury has told civil servants to prepare for several salary delays.
About Post Author