39 More Countries Exempted From Quarantine By Kenya – KCAA
The Kenya Civil Aviation Authority (KCAA) the state corporation in charge of regulating the Aviation industry and providing Air Navigation…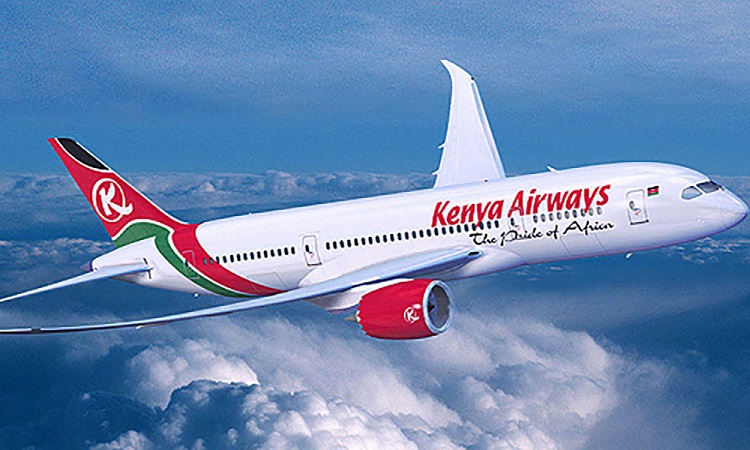 The Kenya Civil Aviation Authority (KCAA) the state corporation in charge of regulating the Aviation industry and providing Air Navigation Services has shared an updated list of states and territories exempted from mandatory quarantine.
The updated list now has more countries and brings to an end the uncertainties over the exact number of countries exempted from mandatory quarantine.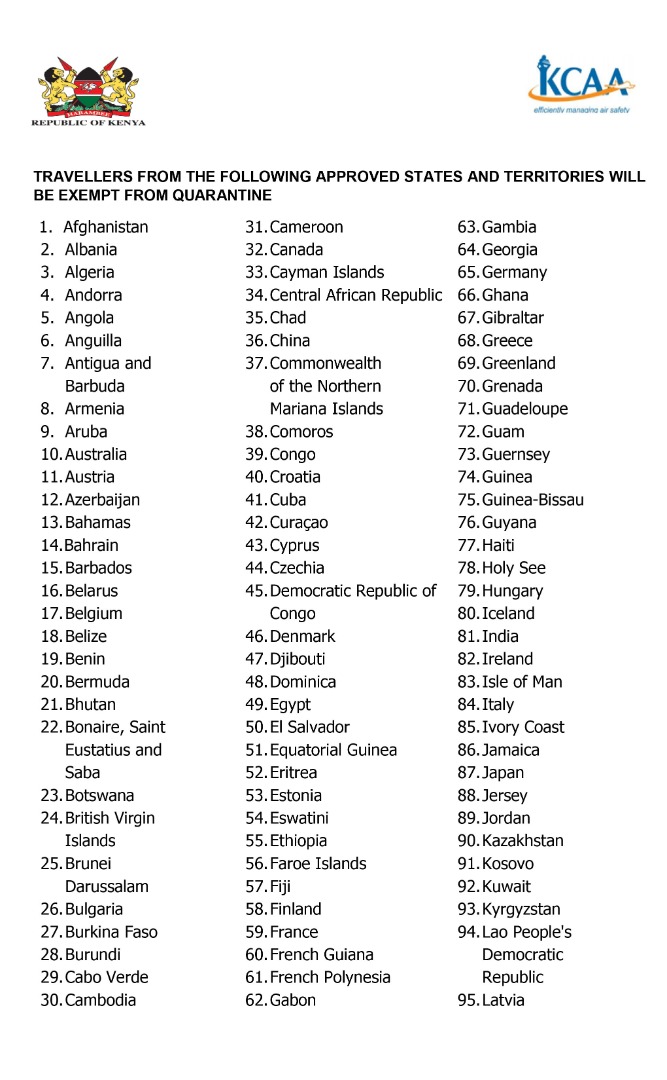 The regulator has added 39 more states and territories through an updated list of countries exempted from the mandatory quarantine requirement to 186.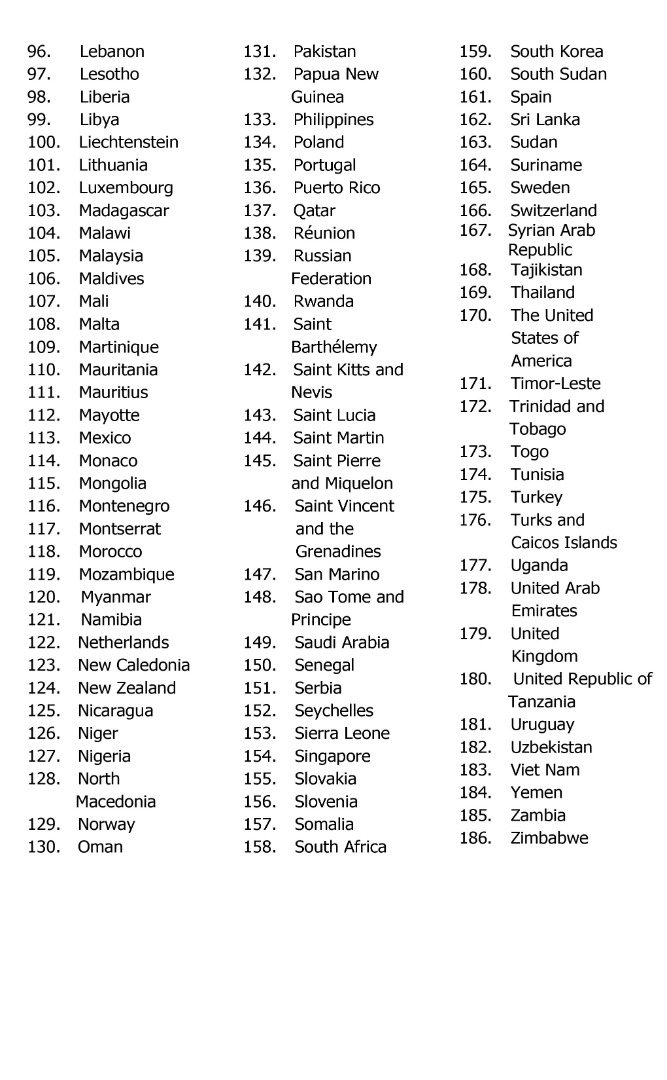 These Covid-19 protocols are to be followed in the cross-border movement of people and goods and any passenger with an elevated body temperature shall be referred to secondary assessment by port health services present at the airport for COVID-19 testing and will not be allowed to travel.
About Post Author