184,236 Take Part In Wings For Life World Run, James Wins
James Mwaura won in the Kenyan Wings for Life World Run through the app held on Sunday at the Jeffreys…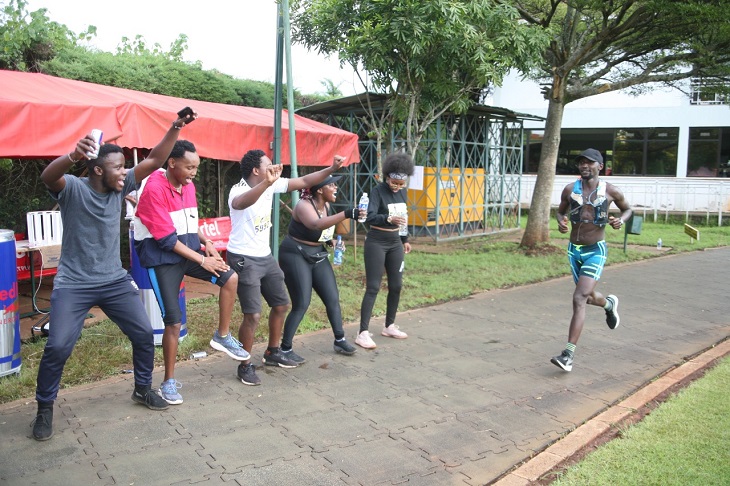 James Mwaura won in the Kenyan Wings for Life World Run through the app held on Sunday at the Jeffreys sports club by clocking 53km in 3hours. James also emerged among the top 20 globally.
This year's run attracted the largest number of participants. 184,236 participants from 195 nations ran for those who can't. 4.1m euros was raised for spinal cord research through entry fees and donations.
The worldwide field of participants started at exactly the same time, 2:00 pm Kenyan time, all connected virtually through the Wings for Life World Run App. That provided the basis for a special community experience, further enhanced with inspirational comments from the drivers of the virtual Catcher Car, which began pursuit as a moving finish line 30 minutes after the runners' start. Through the app, participants were able to experience that long-missed event feeling again.
''I was shot a while back trying to save my father from robbers and unfortunately, one of the bullets was left near my spine because removing it meant I would be paralyzed for life so running today makes me happy because I know I have made a difference in someone's life who is not able to, James Mwaura, Winner of the Wings For Life World Run Kenya.''
Globally Sweden's Aron Anderson (66.8km) won the men's competition for the third time after victories in 2017 and 2018, while Russia's Nina Zarina (60.2km) took her third consecutive title, following wins in 2019 and 2020. The Kenya team also was not left behind Leading the male team was James Mwaura who clocked 53km, Katara Wawa who led the women in Kenya dropped from the race at 22km.
The date for the ninth edition of the Wings for Life World Run has already been set. The next run will take place on May 8, 2022. Registration is now open.
About Post Author