How About Taking A Ride With Your Loved One During This Valentines?
How are you planning to spend your Valentine's Day? Are you among those who are saying they will be busy…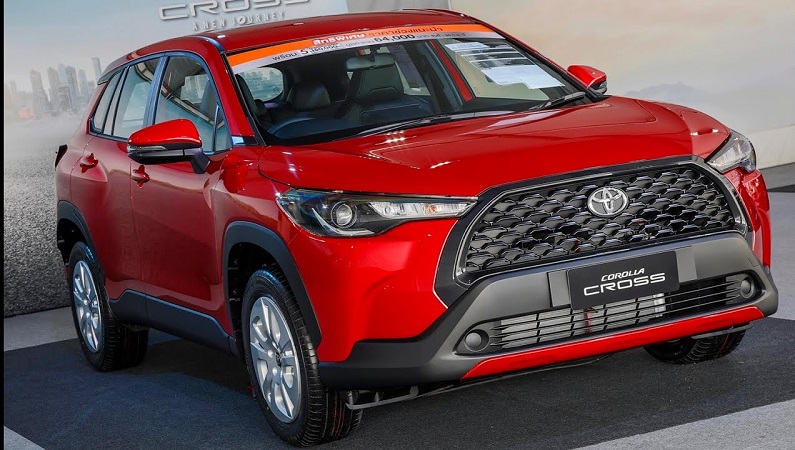 How are you planning to spend your Valentine's Day? Are you among those who are saying they will be busy attending the Men's Conference? But seriously, what is your plan? How are you planning to treat yourself and those who matter in your life?
How about taking a ride, you and your loved ones? How about going somewhere to enjoy the breeze of Mother Nature as you document the amazing moments standing next to your ride?
And how about you get yourself a brand-new Toyota Corolla Cross? This car is a status symbol that combines the key elements of an SUV: strength and functionality that define real appreciation and love. The Corolla Cross goes for Ksh.4.5 million and you are guaranteed it gives you and your loved one's value for your money with great comfort, love, and a sense of belonging.
The Corolla Cross offers a 1.8-liter engine with a CVT transmission. The car is economical when it comes to fuel consumption, offering long rides with less fuel. With the current economic situation globally, it is lenient and friendly to the pockets.
The car uses a new torsion-beam suspension design that has been developed to offer a "stable, cushioned ride" and can achieve high-quality performance, a comfortable ride, and outstanding quietness.
Corolla Cross is 4460mm long, 1825mm wide, and 1620mm tall, and has a 103.9-inch wheelbase and a 487-liter boot. It has enough space room for both passengers and luggage. It is the best car to make trips out of town.
Corolla Cross has five seats inside and promised a more significant headroom for the rear passengers. Since the car featured the same wheelbase as the C-HR, the legroom was the same.
For the instrument panel, the Corolla Cross took more elements from the regular compact sibling. A floating-type infotainment unit was installed on top of the center stack. The instrument cluster featured the same analog dials as the Corolla.
The new Corolla Cross is built based on the Toyota New Global Architecture (TNGA) platform. The goal of TNGA is to dramatically improve the basic performance and marketability of Toyota vehicles by redeveloping powertrain units and vehicle platforms and reconceiving overall vehicle optimization. To make it even easier for customer experience, we have partnered with various banks to offer up to 95% financing.
If you are looking for a car that is meant for the Kenyan road and a master of the rough terrain, then Corolla Cross should be on your "menu" this year. In addition to owning the car, you can also walk away with free fuel worth Ksh 50,000 from Total.
About Post Author