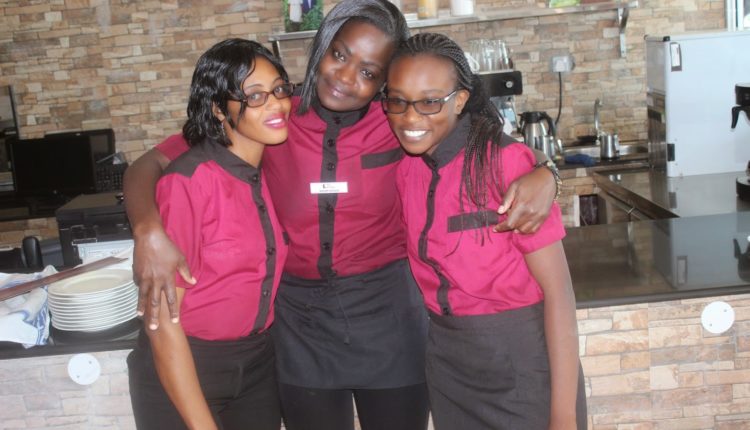 Check In at Siron Place, The Only Pocket-friendly 3-Star Hotel
After a weeklong of busy haul, I can give most Nairobians' a perfect reason to drive down to Rongai town and enjoy a budget friendly relaxing weekend.
The Siron Place is the Reason! This budding 3 star hotel has not been in operation for long but is already stealing the hearts of many away.
The Hotel is conveniently situated next to Tuskys' Building, along Rongai- Magadi Road which is about 45 minutes drive from the CBD if driving against traffic.
Standing tall on a seven floor storey building, the hotel has a number of amenities with the main restaurant located at the ground floor.
What you will enjoy most about the restaurant is good food and a classy ambience with a pro urban look. Their food is heaven.
The menu has a mixed array of dishes from sumptuous African dishes to finger licking continental dishes all at affordable prices.
The hotel staff seems to uphold nothing less than quality to their well-deserved customers who are mostly the middle to upper class residents of Rongai. Waiters are fairly fast depending on the order.
Forget those restaurants in town where you place an order and the waiter dashes in with an empty bowl and returns one hour later after you have starved and somehow managed to come through by staring other people enjoy their meals. At Siron it's a reasonable wait.
Space lovers will also enjoy quality time in the nicely arranged haven sipping on good coffee from the professional baristas amid good company of friends long enough to indulge in the late dinners – a home away from home ultimate experience.
At the third floor, the hotel also hosts a lounge that provides for not only a VIP section but also a VVIP section. Those who love to indulge in a little privacy and exclusivity will enjoy these amenities. You definitely have to check it out. The hotel will also provide of a luxurious living for those who might consider rooms with 112 rooms currently being furnished.
In the coming months the public can expect more from the Siron place.
(This article has been written by Daniel Mwinzila, a Brand reviewer and Social Media analyst)